Your Learning Path
Pick a language
Back-end development languages are used to create dynamic and fascinating sites. You may not need to know them all, but being an expert in just several of them will definitely increase your chances of getting the job you've always dreamed of.
Aprenda sobre las pruebas
Una parte integral de un día de un Desarrollador Back end es probar, automatizar, pruebas que se repiten para ayudar a descubrir fallos en el ciclo temprano del desarrollo de software.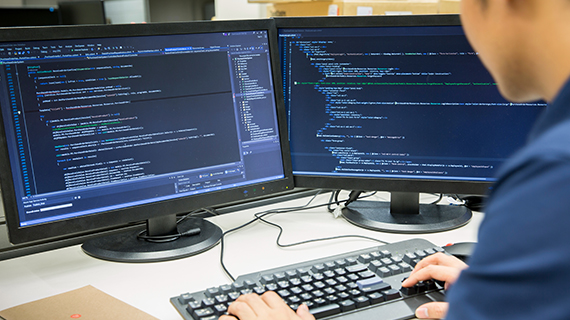 Escribir una prueba de unidad e integración
Un breve tutorial describiendo cómo escribir pruebas e unidad e integración, mostrando ejemplos de unidades de prueba.
Start Learning Now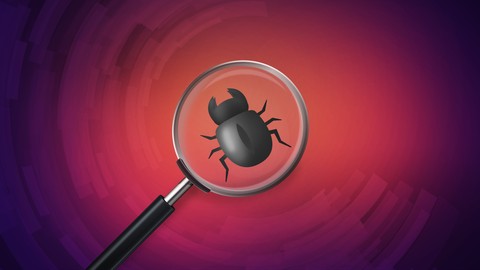 Unidades de prueba para desarrolladores C#
Una guía paso a paso para lograr las cosas con unidad de pruebas. Aprende cómo escribir pruebas claras y sostenibles.
Start Learning Now
Aprende la base de datos relacional
Los datos necesitan una base de datos para almacenar y procesar datos rápidamente y la ciencia de datos back-end debería saber cómo. Hay varias opciones, aprende una y la otra será mucho más fácil.
MySQL
MySQL es un sistema de gestión de bases de datos relacional de código abierto, es una plataforma popular de bases de datos porque es simple, rápido, seguro y barato.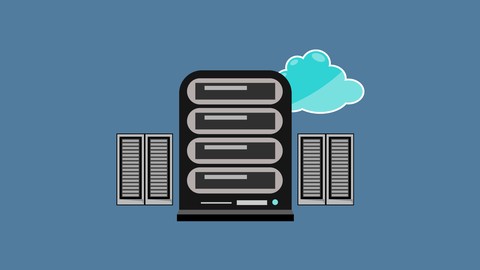 Aprende diseño de bases de datos con MySQL
Un curso completo donde aprenderás sobre procesos de desarrollo de base de datos con MySQL en cooperación con PHP.
Start Learning Now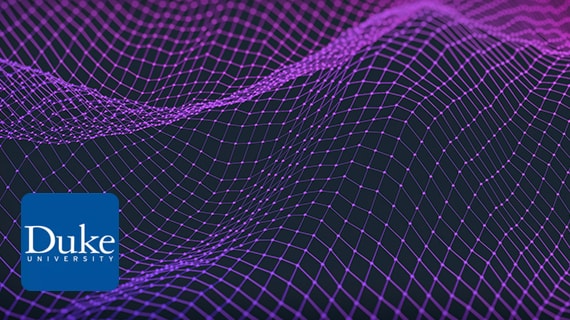 Gestiona big data con MySQL
Aprende cómo trabajan las bases de datos relacionales y crea un portafolio de solicitudes de datos con un enfoque en el entorno de negocios realista.
Start Learning Now

Interacción de base de datos: El curso completo de PHP & MySQL
Entiende cómo Unity interactúa con otros sistemas mientras aprendes los fundamentos SQL y PHP
Start Learning Now
MariaDB
Expande tus conocimientos aprendiendo más de una base de datos relacional. MariaDB es un sistema de gestión de bases de datos gratuito, fácil de usar y de código abierto.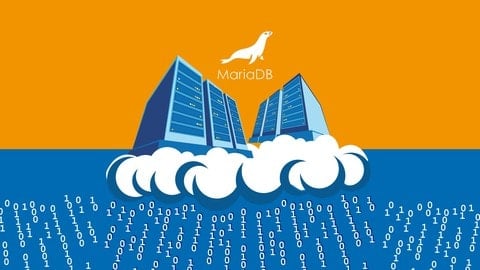 Aprende MariaDB desde cero
Aprende las funciones esenciales y practica con solicitudes de bases de datos MariaDB con HeidiSQL.
Start Learning Now
Aprende base de datos NoSQL
Bases de datos NoSQL (Non-SQL o Not-only-SQL) son cada vez más populares por resolver problemas que otras bases de datos regulares no pueden.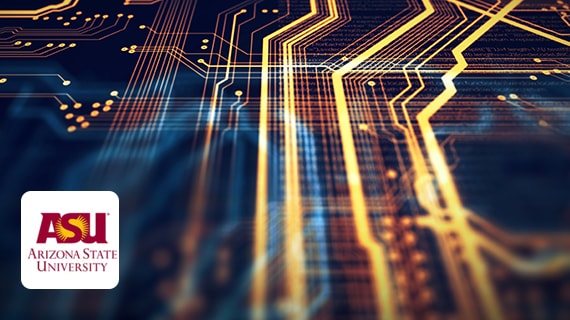 Sistemas de base de datos NoSQL
Construye un entendimiento de los temas sobre sistemas de gestión de datos NoSQL principales en este curso.
Start Learning Now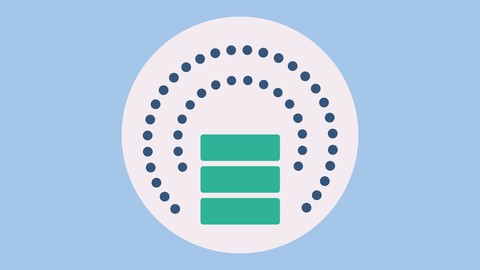 Base de datos NoSQL para principiantes.
Obtén experiencia para principiante con bases de datos NoSQL y realiza las operaciones necesarias.
Start Learning Now
Caché
El caché hace páginas web o tiendas en línea ser más rápidas con almacenamiento adicional para datos usados frecuentemente. Aprende al menos una de ambas opciones.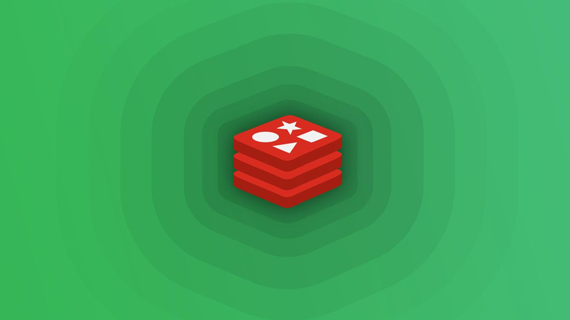 Crea aplicaciones súper rápidas en Node.js usando Redis Caché
En este breve tutorial, aprenderás a usar Redis para caché de datos para acelerar una aplicación simple creada con Node.js
Start Learning Now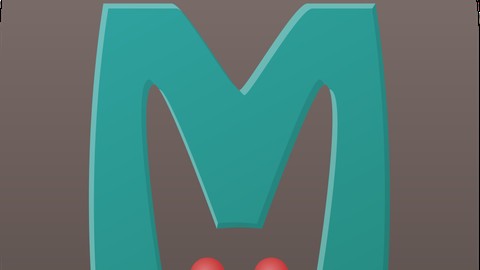 Memcached
Aprende lo básico de Memchached para comenzar a evitar errores comunes de caché y aprende a usar Pymemcache.
Start Learning Now
Crear RESTful APIs
When you understand the idea of REST API, you'll develop better and more robust APIs for your users.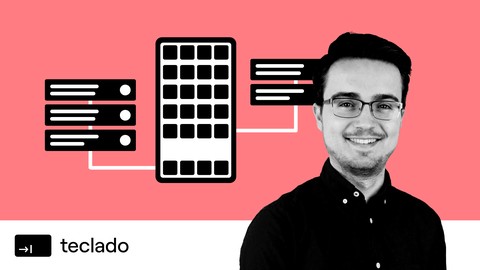 REST APIs con Flask y Python
learning-paths.lpCourseRestWithPythonDesc
Start Learning Now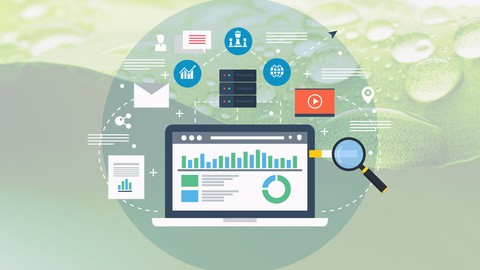 Create REST APIs using Spring Data REST
Experience the whole process of building, testing, customizing REST APIs, and implementing important features with Spring Data REST.
Start Learning Now

Beginner's Guide to REST APIs in Node, ES6 & More
An in-depth tutorial for back-end developers taking from beginner-level fundamentals of using Node, ES6, MongoDB, and Express for building APIs.
Start Learning Now
Metodologías de Autenticación/Autorización
Es importante aprender sobre autorización, autenticación y servicios de cuentas y metodologías para quien controle una red extensiva con servidores.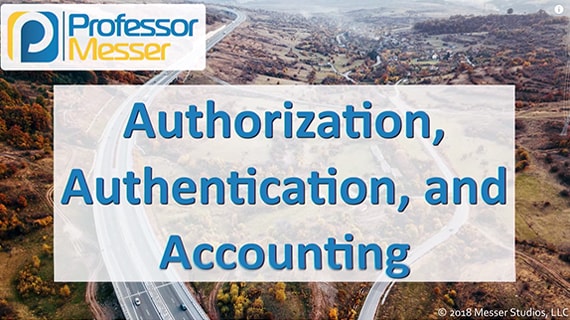 Authorization, Authentication, and Accounting
Quick tips on authorization, authentication, and accounting services from an experienced professor.
Start Learning Now
Brókers de mensajería
Los brókers de mensajeria principalmente validan, transforman y enrutan mensajes para mediar la comunicación entre aplicaciones.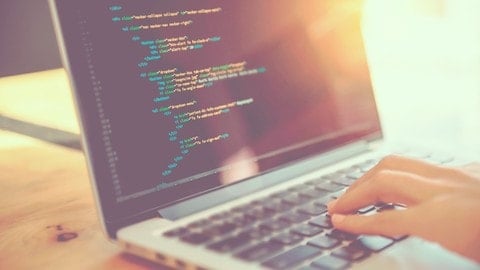 RabbitMQ: The Complete Guide with Software Architecture application
Explore the functionality of RabbitMQ, which you'll be able to use for developing scalable and robust systems.
Start Learning Now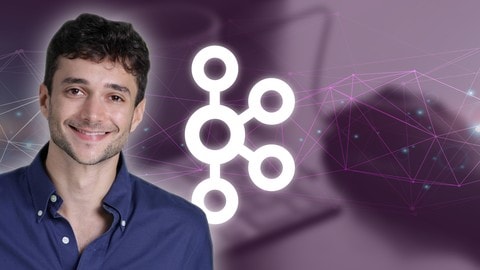 Apache Kafka series - Learn Apache Kafka for Beginners
Get the essential understanding of Apache Kafka ecosystem and start developing your personal Kafka environment.
Start Learning Now
Aprende un motor de búsqueda (Elasticsearch; Solr)
Para el desarrollo back-end, es importante aprender los principales programas de motores de búsqueda para endender su replicabilidad, modularidad y escalabilidad al trabajar con grandes cantidades de documentos.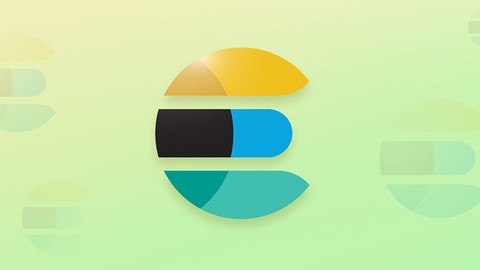 Complete Guide to Elasticsearch
Learn Elasticsearch quickly and set your knowledge to work writing complex queries.
Start Learning Now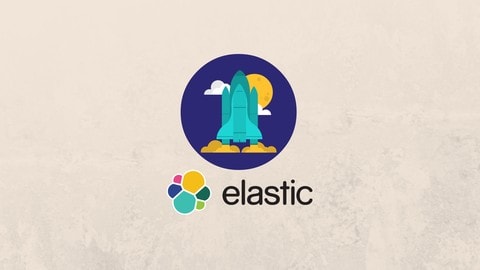 Elasticsearch in action
Gain knowledge in how Elasticsearch works and practice with building and launching your first node.
Start Learning Now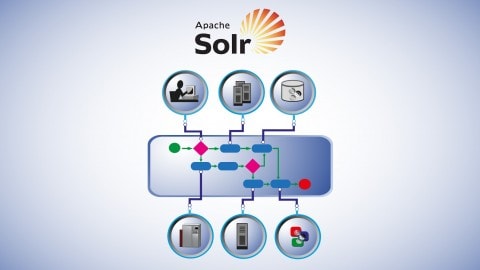 Getting Started with Apache Solr Search Server
Learn to implement a Solr-based search engine on a company's intranet system or website.
Start Learning Now
Cómo usar Docker
Convierte Docker en despliegue de aplicaciones en lugar de confiar en máquinas virtuales para eso, y disfruta de todos los beneficios que ofrece Docker.

Kubernetes Docker Tutorial: Complete Course - 2 in 1 Hands On!
Master the best Kubernetes functions to build apps in containers and set up tasks to work in a definite flow.
Start Learning Now

Kubernetes and Docker: The Container Masterclass
Make an effort to learn to use the major components of Kubernetes and Docker at building, shipping, running, and managing your web applications.
Start Learning Now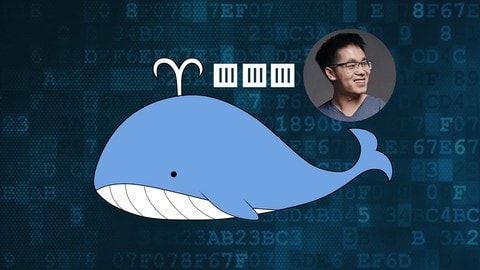 Docker Crash Course for busy DevOps and Developers
Cover all the fundamentals of Docker and learn the things you need to develop and deploy applications with Docker.
Start Learning Now
Servidores web (Apache; Nginx)
En práctica común, Nginx se usa como servidor proxy, dejando Apache en el back-end. Es una buena idea aprender a orquestar las dos herramientas que funciones efectivamente para ti.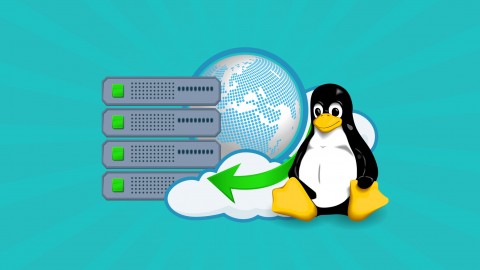 Complete Apache HTTP Server Course
Learn the essentials of Apache web server environment, Apache security, log files, and web server administration.
Start Learning Now

Nginx + Apache: How to Setup a Server From Scratch Using VestaCP
Learn how to set up a server from scratch and understand the working principles of Digital Ocean VPS and Vesta CP.
Start Learning Now
Aprende cómo usar enchufes web
La conexión continua entre el cliente y el servidor permiten enviar los datos desde el servidor en cualquier momento y enviar datos de cualquier manera muy eficientemente.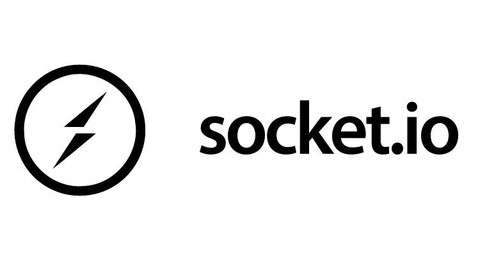 The details of Socket.IO (with WebSocket)
A detailed look into Socket.io and WebSockets while learning a cool JavaScript library.
Start Learning Now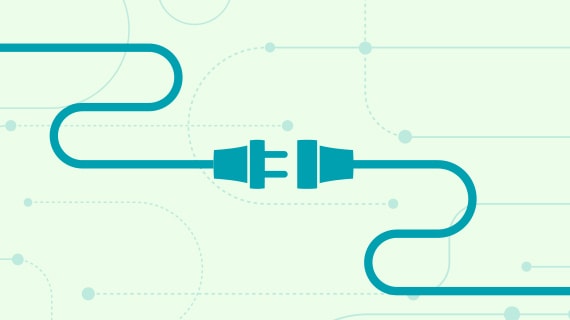 Introduction to WebSockets
Improve your skills and your business by learning about WebSockets.
Start Learning Now
Aprende GraphQL
GraphQL ha sido creada por Facebook como alternativa a los tradicionales REST APIs, ofreciendo gran flexibilidad y velocidad.

Complete guide to building a GraphQL API
Understand how GraphQL works and develop your GraphQL API quickly with Node.js.
Start Learning Now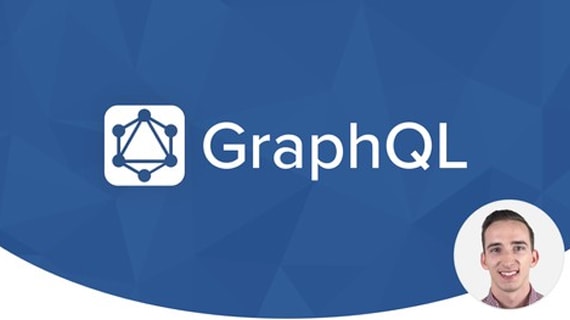 The Modern GraphQL Bootcamp (Advanced Node.js)
Build real-world Node applications with GraphQL and learn about essential features, such as authentication, real-time application, and more in a very detailed course.
Start Learning Now
Mission Accomplished
You will learn from these experts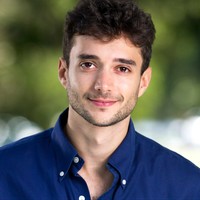 Stephane Maarek
Kafka guru, solutions architect, consultant, and software developer, Stephane is an active member of the Apache community who's been building his students community very intensively, as he's got so much to share.

Mark Price
Mark is obsessed with creating in-depth, very detailed online tutorials on many topics related to development. He's a CEO of Devslopes, and a valuable resource in your career path.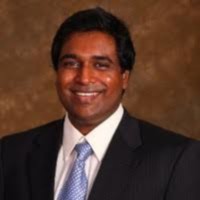 Balaji Ambresh Rajkumar
Balaji holds a Masters Degree in computer science and has 10 years of work experience. He willingly shares the best of his experiences, mostly in REST APIs and Big data.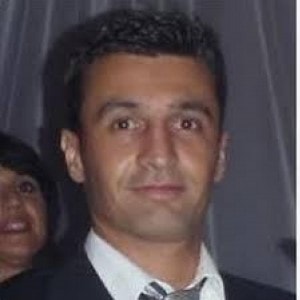 Yohann Taieb
Yohann is among the leading instructors in mobile game programming. He helped over 50,000 students to publish and reach top spots with the apps they created.

Eric Camplin
Eric is a Senior Content Developer at Microsoft Learning and a professional teacher. His focus spans mainly on test, program and engineering management, and, of course, content development.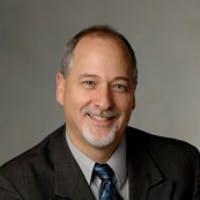 Charles Severance
Dr. Chuck, a Professor at the University of Michigan, teaching programming, database design, and web development. A researcher and an author of a number of different technology-oriented books.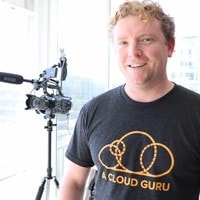 Ryan Kroonenburg
An IT trainer who knows stuff about the Cloud. Ryan has worked in a number of high-level positions developing and managing stuff, and he enjoys sharing his inside-out knowledge with hungry students.
And many more!
We've selected only the experts with proven expertise that is worth your trust.
If you've followed this learning path for a Back-end Developer, you should have learned valuable and necessary skills to get prepared for the launch. Remember, this is just the beginning. A competent and ambitious back-ender will continuously learn new tools, and you can find more courses on BitDegree for your further development!
Keep Learning